1982 CONCERT TICKET AND STICKER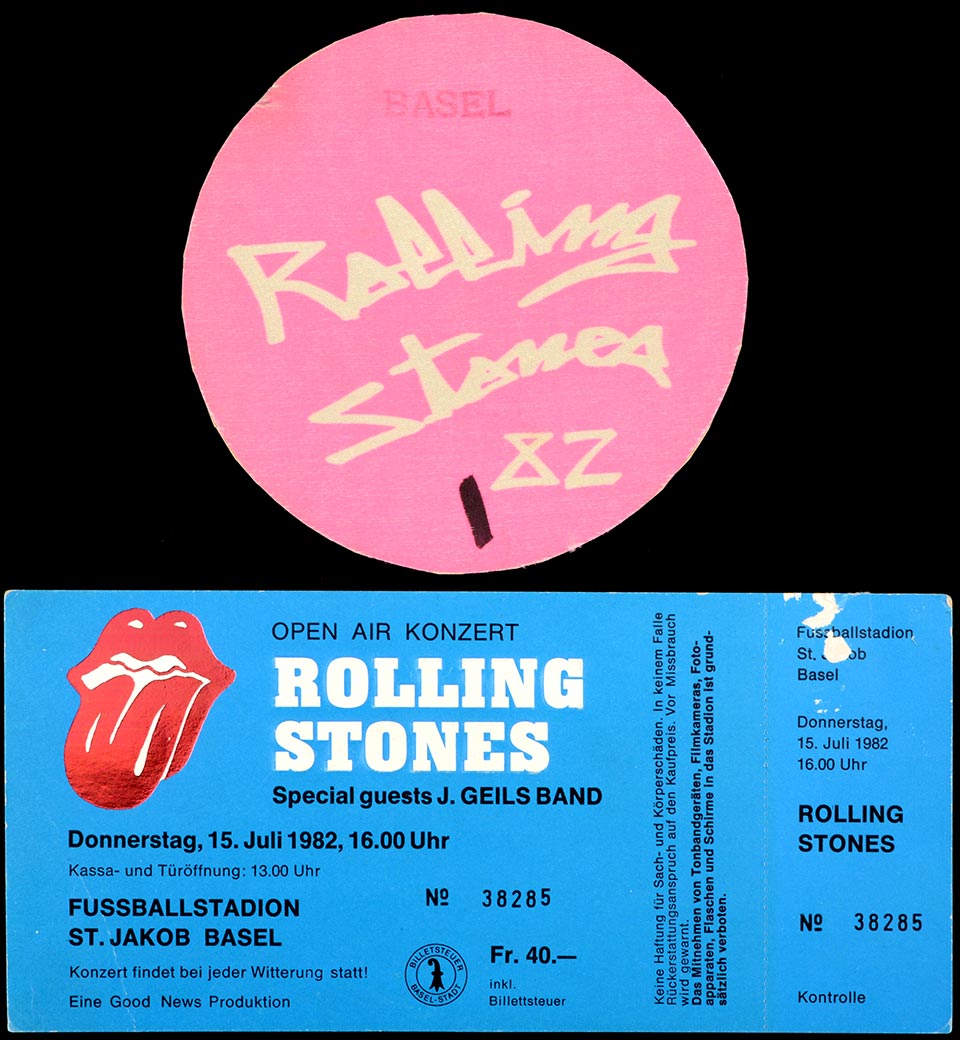 Ticket für das erste Schweizer Openair-Stadionkonzert der Rolling Stones (und Sams erstes Stoneskonzert) in Basel am 15. Juli 1982. Dazu ein Sticker für Helfer und V.I.P.s
A ticket for the Stones first Swiss openair stadium concert in Basel, July 15 1982 (this was also Sam's first Stones concert). Accompanied by a sticker for crew members and/or V.I.P.s.
TRAIN KEPT A ROLLIN'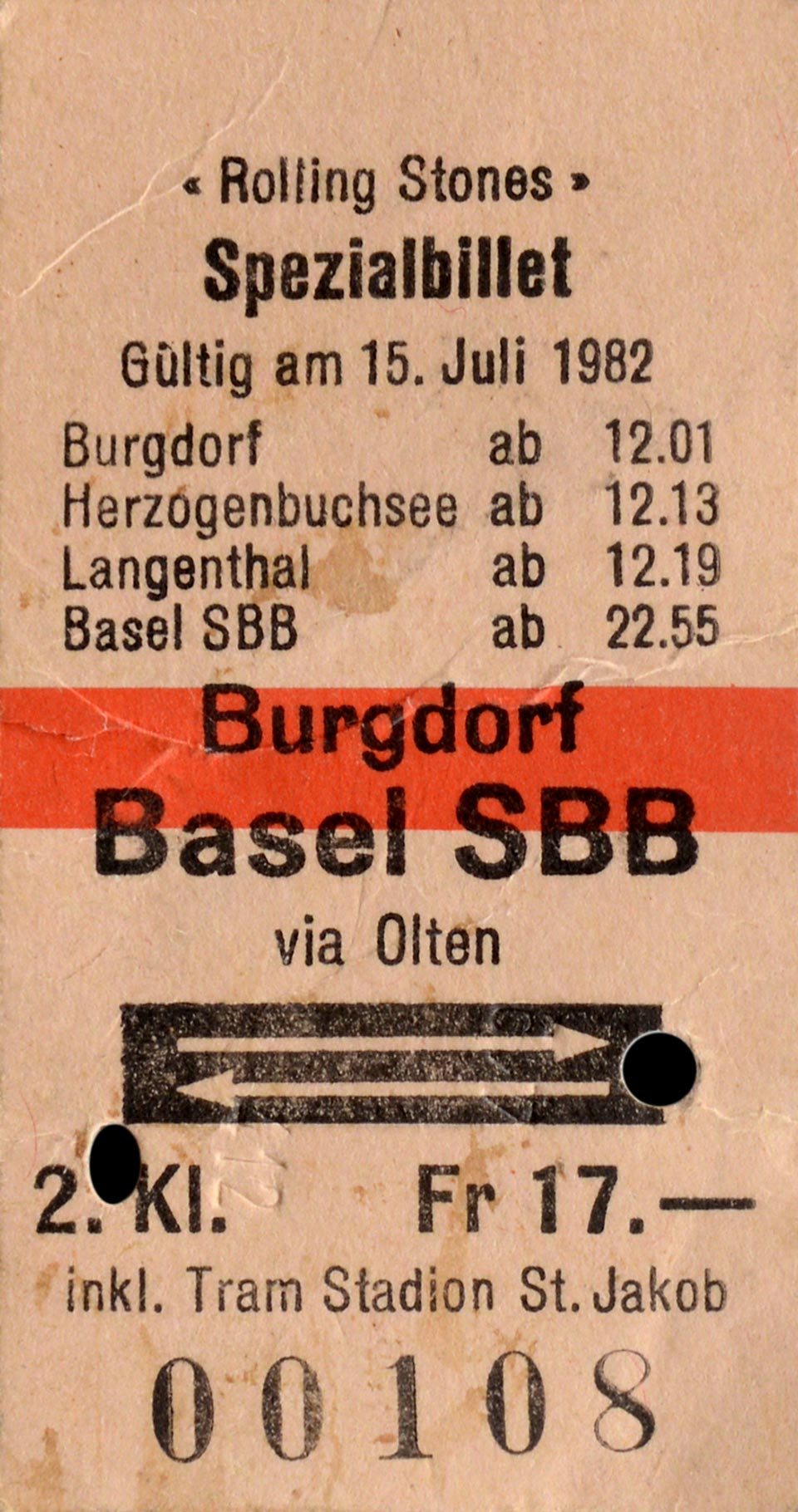 Die SBB organisiert Extrazüge ans Stoneskonzert und druckt "Spezialbillette".
Swiss railways offers "special trains" to the Stones concert in Basel.
BLICK PROMO ARTIKEL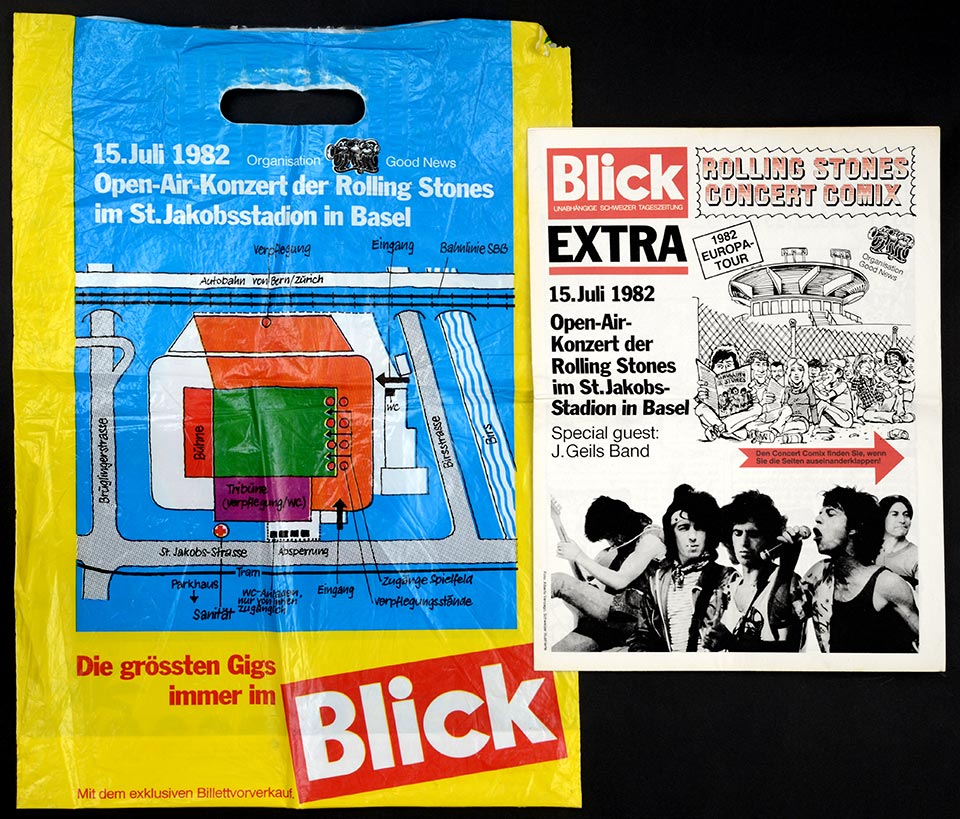 Wie schon 1967 ist der Blick dabei, wenn die bösen Buben des Rock Hof halten. Dafür werden allerlei Promogadgets und ein Extrablatt hergestellt.
As in 1967, Swiss tabloid Blick is present, when the bad boys of rock hold court. All kinds of promo gadgets and a special newspaper are produced for the occasion.
54 000 STONES FANS CAN'T BE WRONG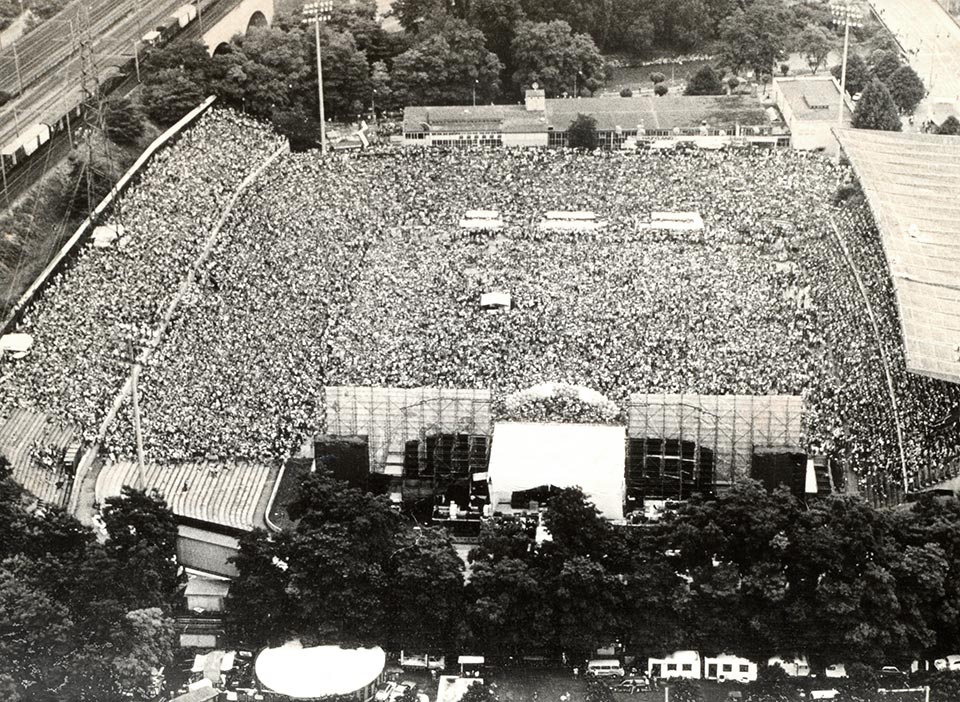 Luftaufnahme des Basler St. Jakobsstadion, 15. Juli 1982.
MICK JAGGER IN BASEL 1982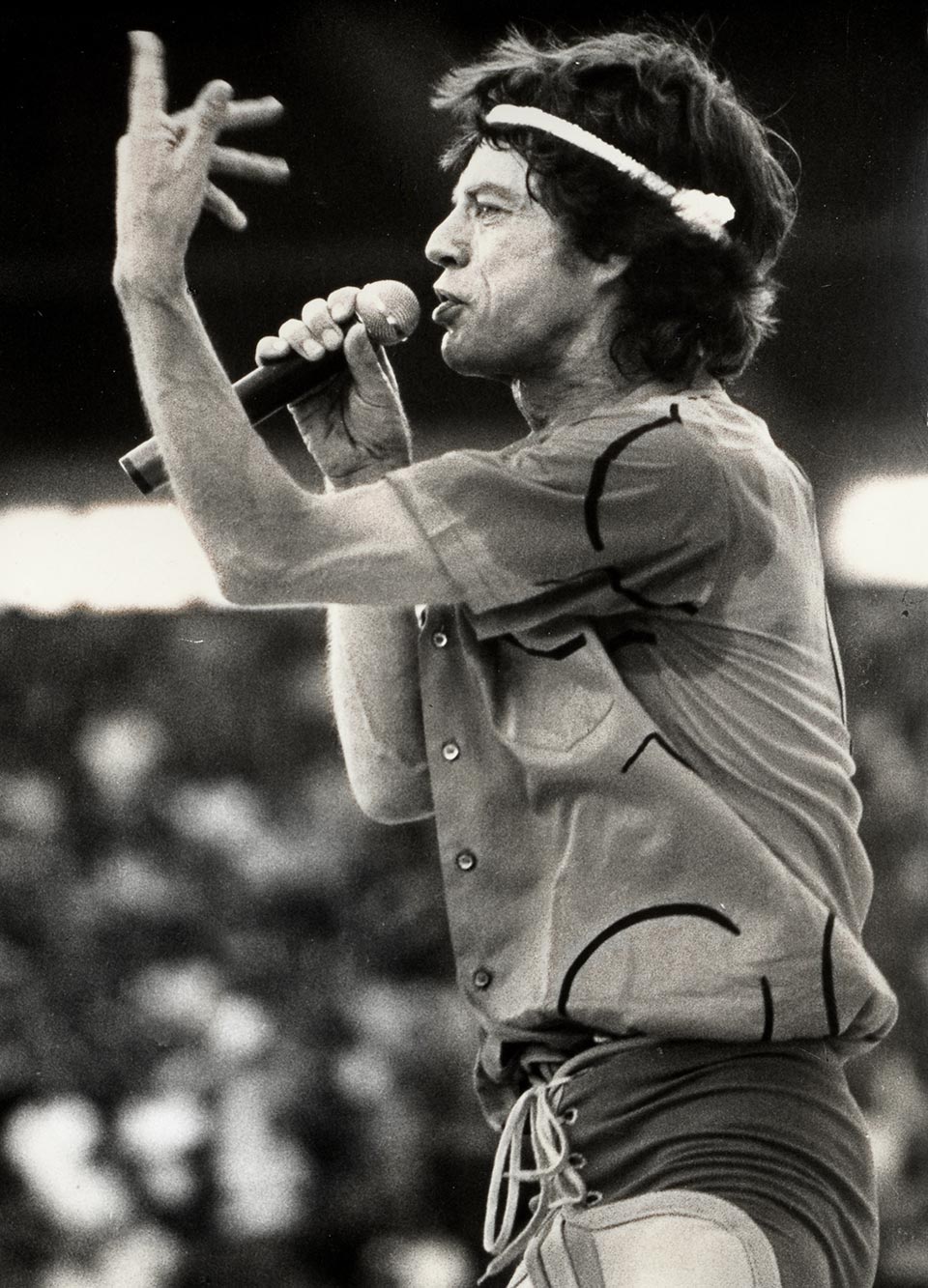 BLICK FRONTANRISS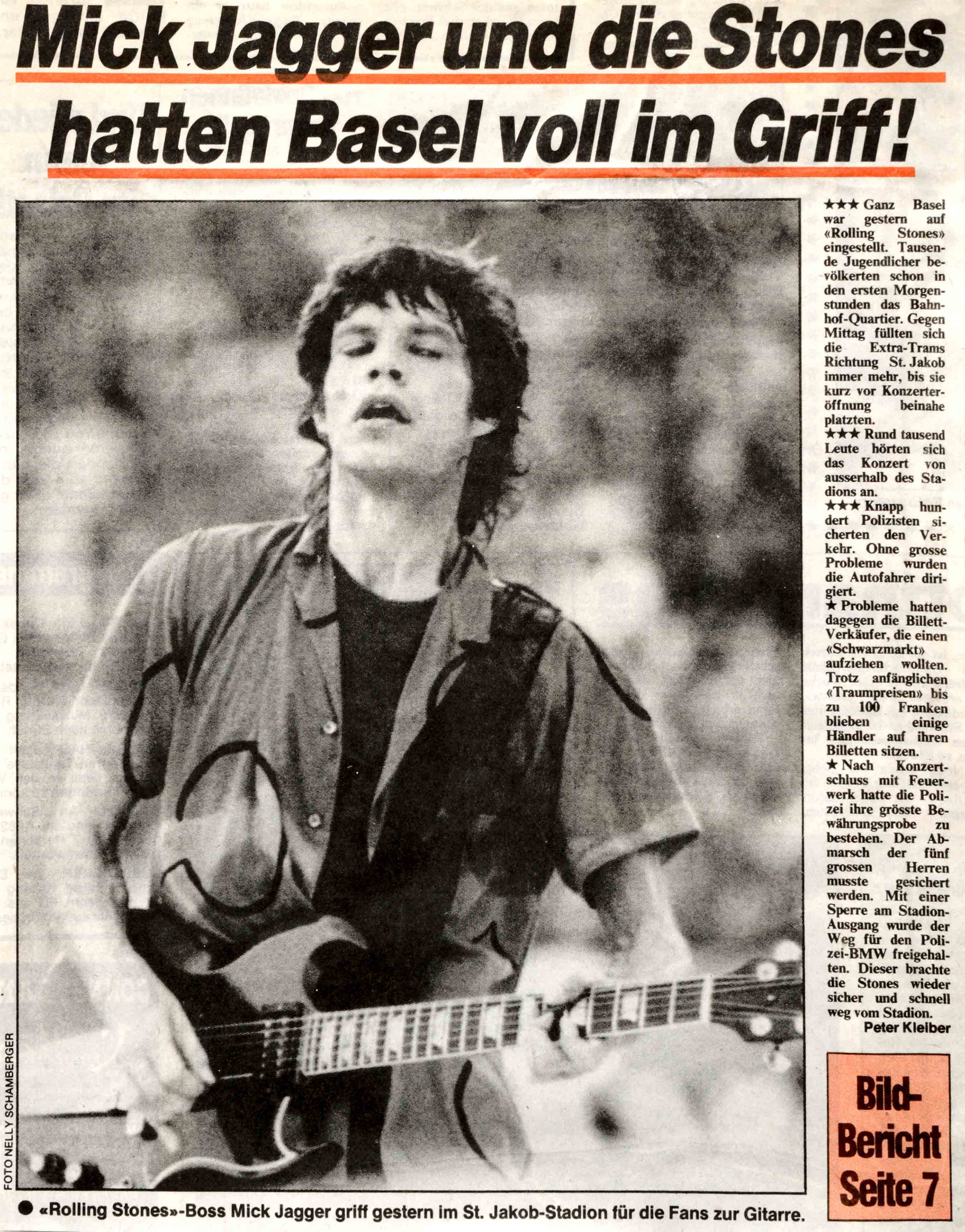 Swiss headlines by Blick, in German only.