"Kein Zusatzkonzert!" warnt das Inserat für das Rolling-Stones-Konzert vom 27. Juni 1990, um kauflustige Stonesfans zusätzlich zu animieren.
"No extra show!" the Stones fans are warned, in order to buy a ticket for the concert of June 27 1990 in Basel.
Die Wirschaftszeitung "Cash" liefert Hintergründe zu den finanziellen Dimensionen des Basler Stones-Konzerts von 1990. Fazit: "It's Only Rock'n'Roll", kostet aber eine Stange Geld.
A report from a Swiss business newspaper, in German only.
Tages-Anzeiger, 28.06.1990
Newspaper article by Jean-Martin Büttner in German only.
CONCERT TICKET 1995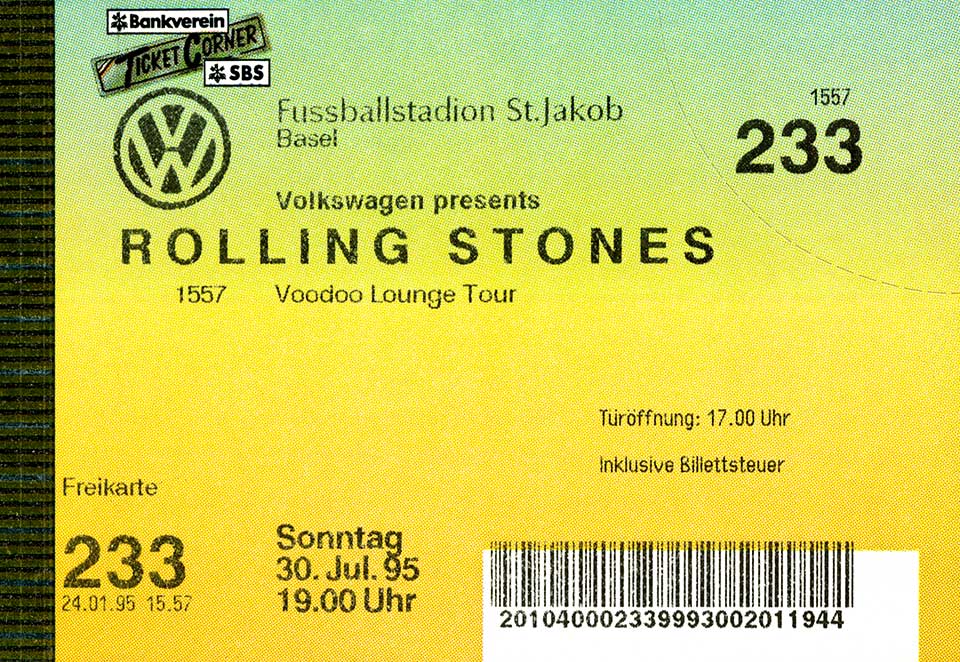 Berner Zeitung, 30. Juli 1995
Sam's concert review for the July 29 show, in German only.