Für ihre Europatour von 1973 verwenden die Rolling Stones ein Design von John Pasche, der auch das ikonische Zungen-Logo der Band gezeichnet hat.
For their 1973 European tour, the Rolling Stones use a design by John Pasche, who also drew the band's iconic tongue logo.
Die Konzertveranstalter von Good News produzieren ein eigenes, "neutrales" Poster für die drei Berner Auftritte der Rolling Stones im September 1973. Das Konzert ist eine Koproduktion mit den "Montreux Sounds" von Claude Nobs. Nobs hat die Band schon bei ihrem ersten Schweizausflug von 1964 betreut. Dass er Konzerte ausserhalb von Montreux veranstaltet, hängt damit zusammen, dass das Casino Montreux im Dezember 1971 bei einem Frank-Zappa-Konzert niedergebrannt ist.
The concert promoters of Good News produce their own "neutral" poster for the three Bern performances of the Stones in September 1973. The concert is a co-production with Claude Nobs' "Montreux Sounds". Nobs had already been in charge of the band during their first trip to Switzerland in 1964. The fact that he organises concerts outside Montreux is due to the famous Montreux fire during a Frank Zappa concert in December 1971, that completely destroyed the Casino.
MICK JAGGER IN BERN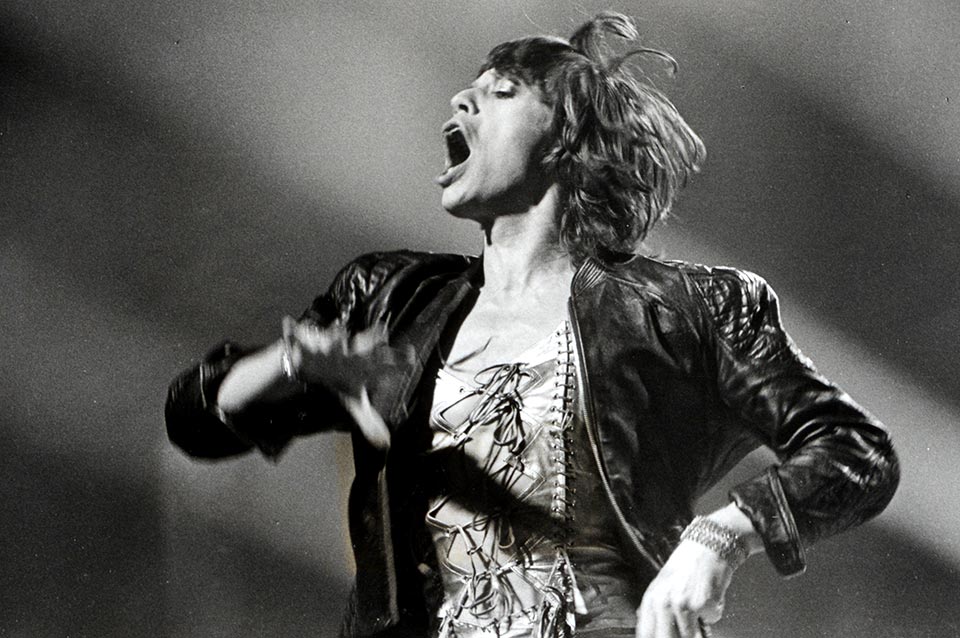 THE GLIMMER TWINS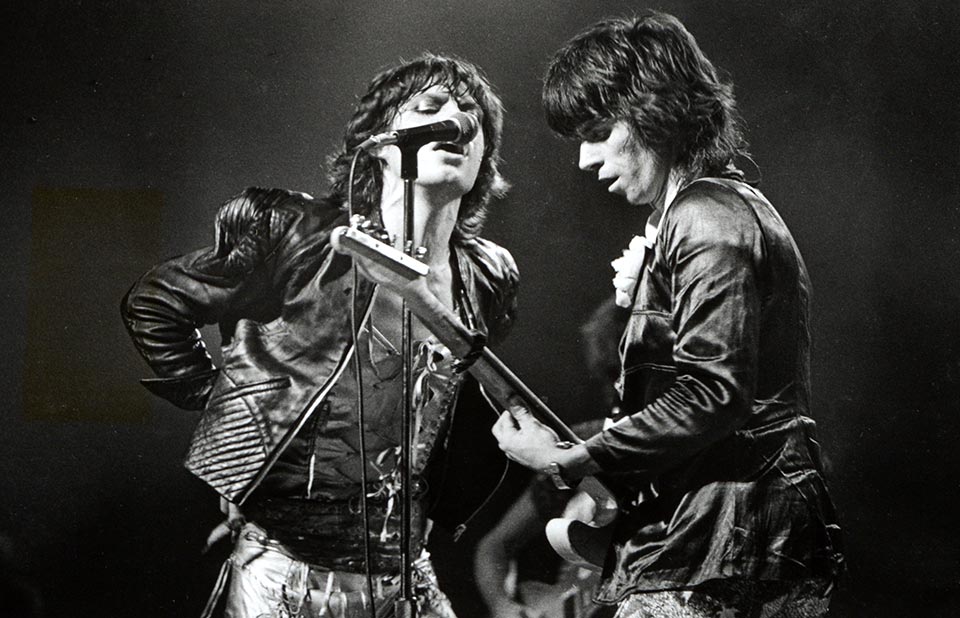 AUTOGRAPHED MICK JAGGER PHOTO FROM BERN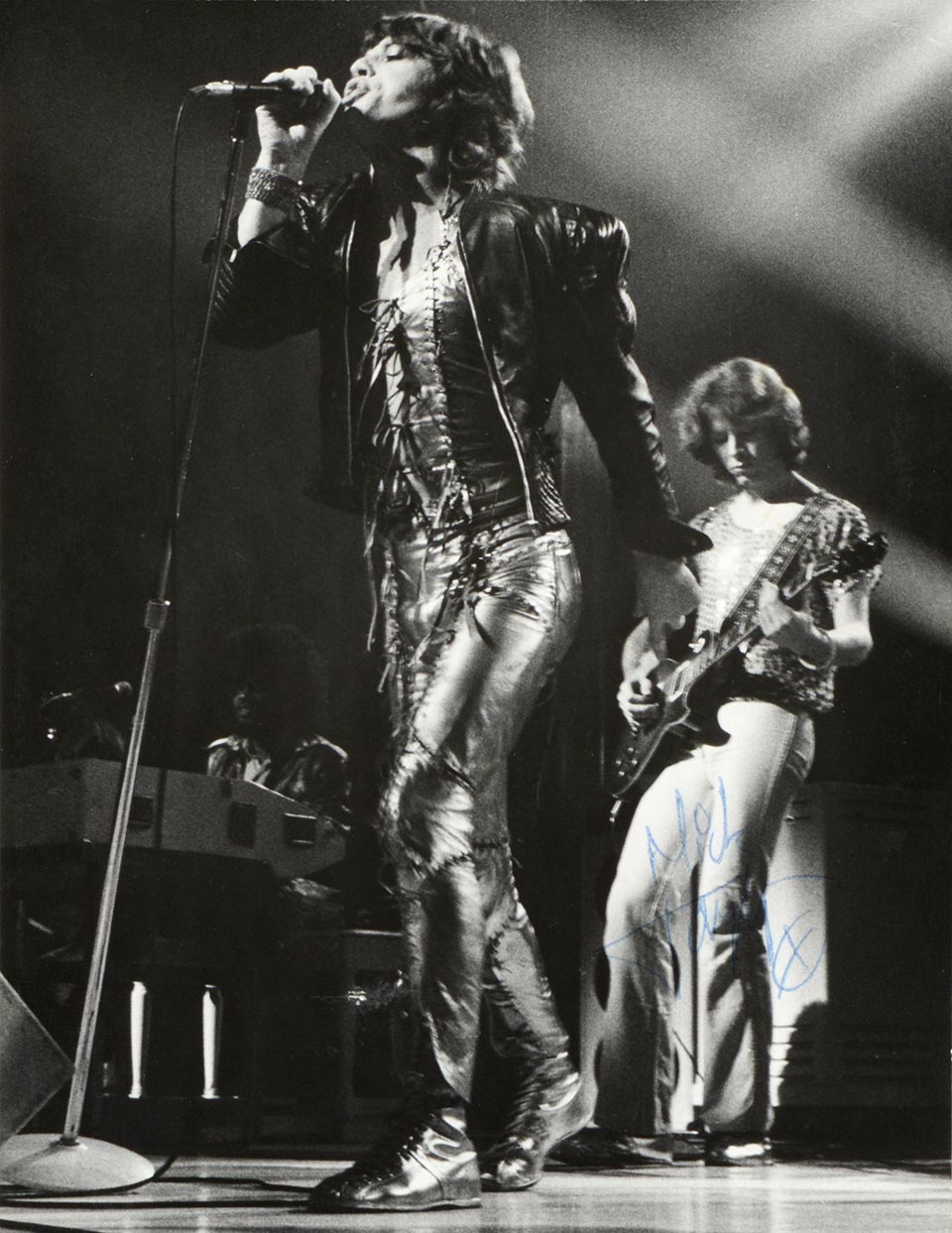 Signiertes Mick Jagger Konzertphoto aus Bern, September 1973. Aus der Freddy Vonwyl Collection. Im Hintergrund Gitarrist Mick Taylor, der 1969 Brian Jones ersetzt hat und die Schweiz von Konzerten mit John Mayall her kennt.
A signed Mick Jagger concert photo from Bern, September 1973. From the Freddy Vonwyl Collection. In the background is guitarist Mick Taylor, who replaced Brian Jones in 1969 and knows Switzerland from concerts with John Mayall.
CONCERT TICKETS 1973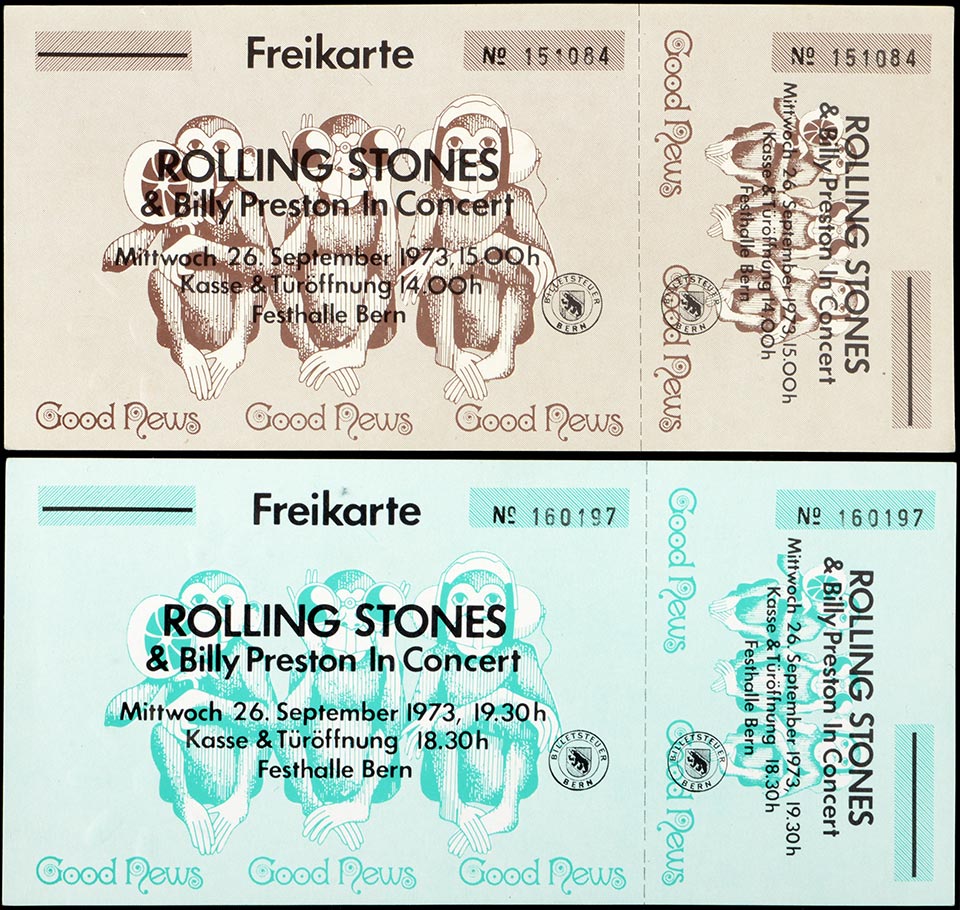 Freitickets für die beiden Rolling Stones Gigs in der Berner Festhalle vom 26. September 1973. Am 25. September hatte die Band bereits ein Konzert am selben Ort gegeben.
Press tickets for the two Rolling Stones gigs at the Festhalle in Berne on 26 September 1973. The band had already given a concert on 25 September at the same venue.
"EIN MASSENHYSTERISCHES PHÖNOMEN"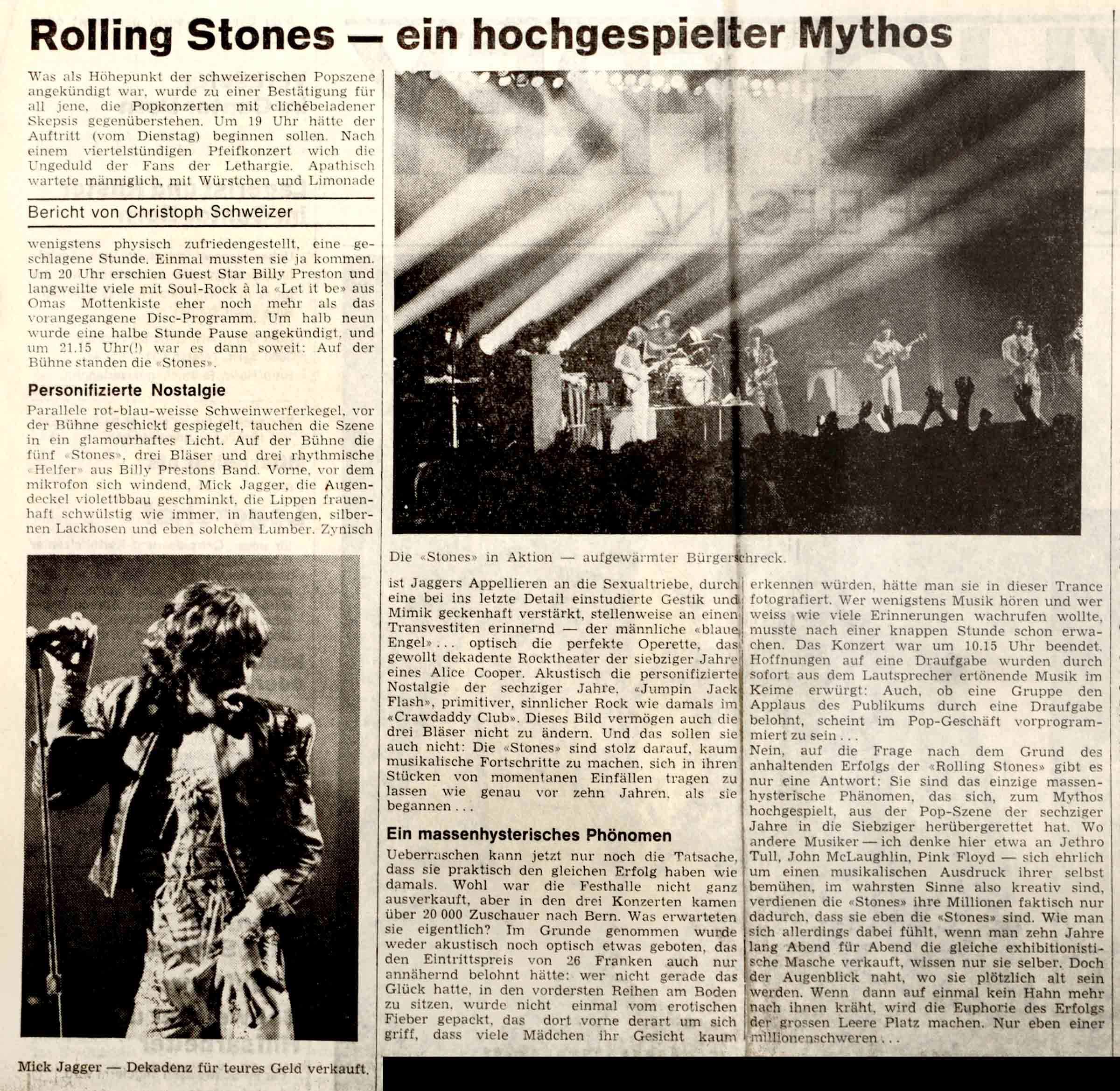 Konzertbericht aus einer Berner Zeitung, 26. September 1973.
Concert Review in German only.